THE TRANSPORT.
The Territory is 1.35 million square kilometres (twice the size of Texas) with 11,000 km of coastline.
It's just plain big.
Because of its sheer size, I need multiple reliable transport methods to get around (and home again) to do my job.
THE RANGER
The Ranger and I are a relatively new combination but I have some big adventures and plans for her. Exciting adventures ahead.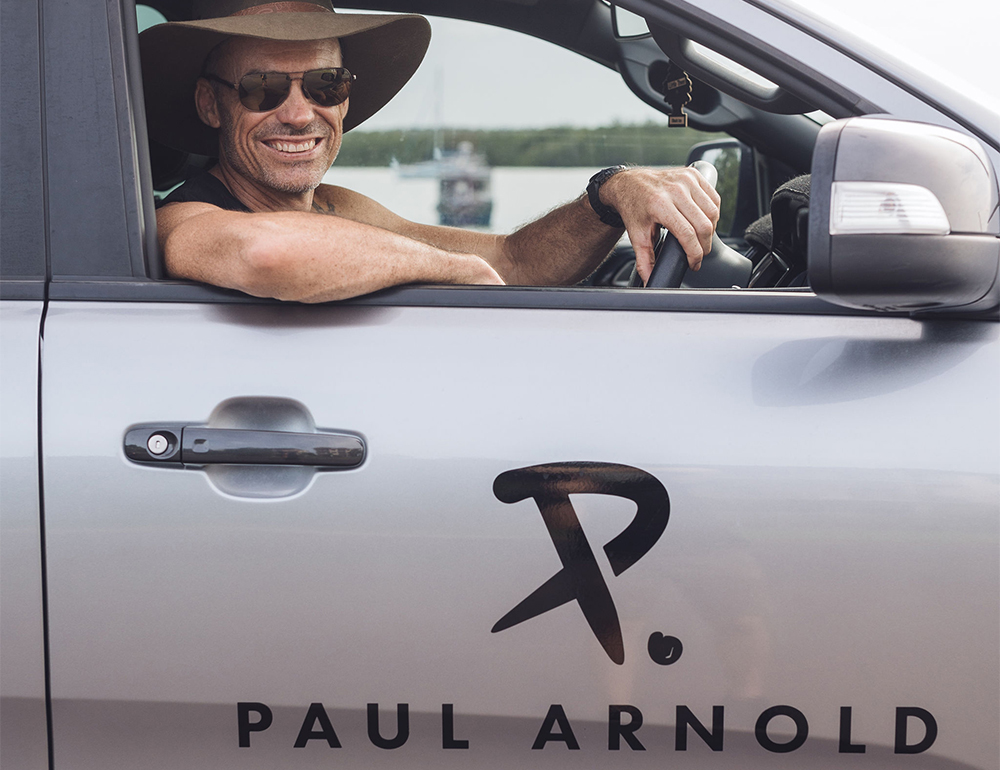 My Ranger
My rig that I rely on to bring me home.
The Ford Ranger Wildtrack 2020 PX111 is my mobile office. This vehicle is set up for bush and off-road traveling.
Starting from the ground it has 285 70/R17 tyres keeping it on the bush tracks and offering much-needed ground clearance.  Add in a 2-inch lift kit and suspension upgrade and the ride gear is done.
A 125-litre fuel tank upgrade was added to get that extra range and keep jerry cans out of the tray.  Because I spend a lot of time down remote tracks I need extra fuel for exploring.
Stedi light bar and working lights provide 360-degree light with individual switching.  I'm normally parked up at night but if I need to travel it can be done safely.
The tray contains a Drifta draw system and a 70-litre with pump water tank.  All the tools, recovery great and kitchen gear are tucked away in the draws.
A 60-litre ARB Zero fridge sits on a fridge slide on top of the drawers.  Need to keep the beers cold.
A 60-litre ARB Zero fridge sits on a fridge slide on top of the drawers.  Need to keep the beers cold.
A 140 AH lithium battery is housed next to the drawers powering a 1000 W sine wave inverter providing 240V power for my computers and camera gear.
An onboard ARB air compressor allows tyre pressure control when out bush.  
The tray is covered by an RSI canopy that holds a Darche Batwing Awning and a Darche Ridgeback hardshell roof topper.  
A solar panel is mounted on top of the roof topper to keep the battery charged.  
Rear steps and a bullbar were added holding a Runva winch for when unintentional parking occurs.  
This mobile office is definitely fully kitted to go where ever I need (and back) and do the job I need it to do.
THE TROOPIE
Before the Ranger was the Troopie.
This beast built the business and over 10 years she traveled to every corner of the NT. She even ventured up to Cape York for a look.
Weighing in just under 4 tonne fully loaded she loved digging down and taking long rests in the mud. We always got out and pushed on.
Good times and memories in this weapon of a rig.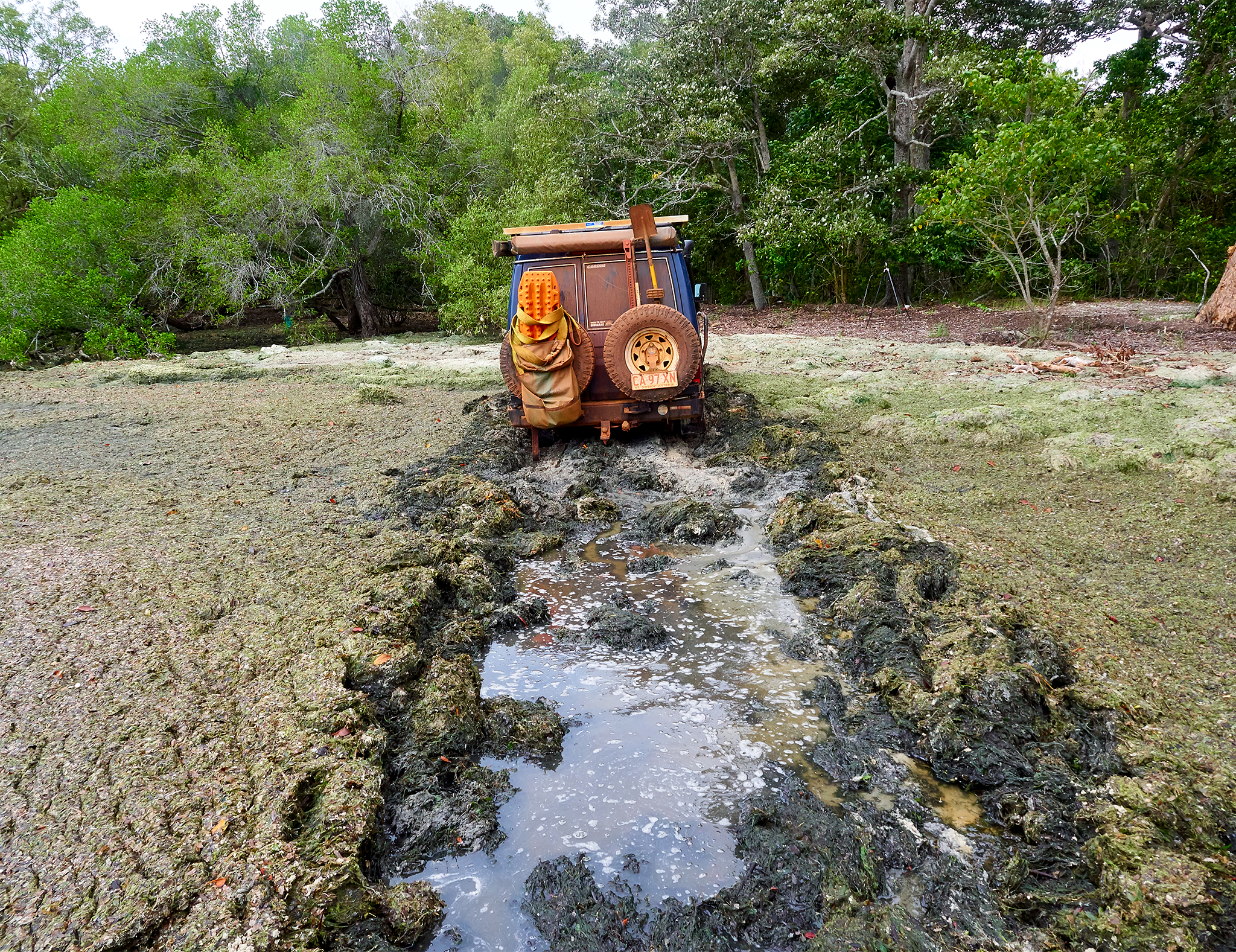 THE TINNIE - UNPHASED
The Territory has 11,000km of coastline, big rivers, and countless billabongs and floodplains and for this reason a tinnie is essential to fully appreciate and explore everything on offer.
My choice is a Quintrex Renegade 4.6m Tinnie with a 70hp tiller steer outboard. I prefer this size tinnie as it fits on a single access trailer, it is big enough to be safe in biggish seas but small enough to get around billabongs.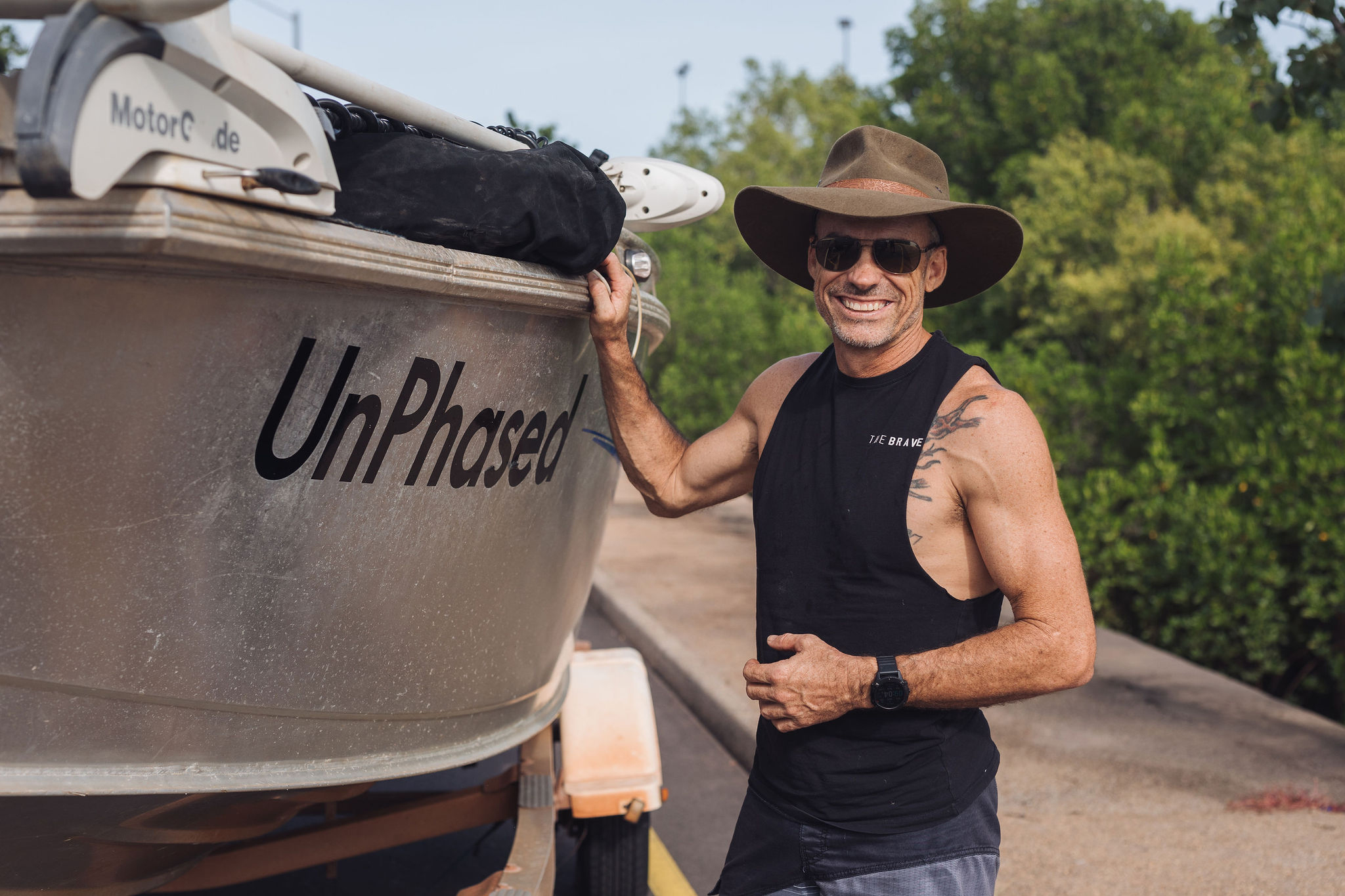 DISCOVER THE BLOGS