THE GALLERY
From markets in 2004, to pop up shops and then galleries on Mitchell Street, Knuckey Street, and Smith Street, the evolution to display my work has constantly evolved.
The next gallery in Darwin City is now under construction.
Smith Street Mall Gallery 2019 -2023
In April 2019 I moved into the current space in Smith Street Mall, Darwin after spending a number of years in Knuckey Street.
The purpose of the move was to make the final transition from landscape photography to aerial abstract and art space. I must admit I wasn't really sure what that meant at the time but my gut said run with it.
10 months later COVID arrived and that was a ride I don't want to repeat. I hadn't fully established myself as a digital artist and didn't want to go back to landscape photography. A lot of sleepless nights trying to navigate the pandemic and it's impact.
Pushing through the gallery evolved over the past 4 years, and had a few changes and directions to the point a larger space is needed and that is under construction now.
The new Smith Street Mall Gallery in Darwin City is coming in May 2023.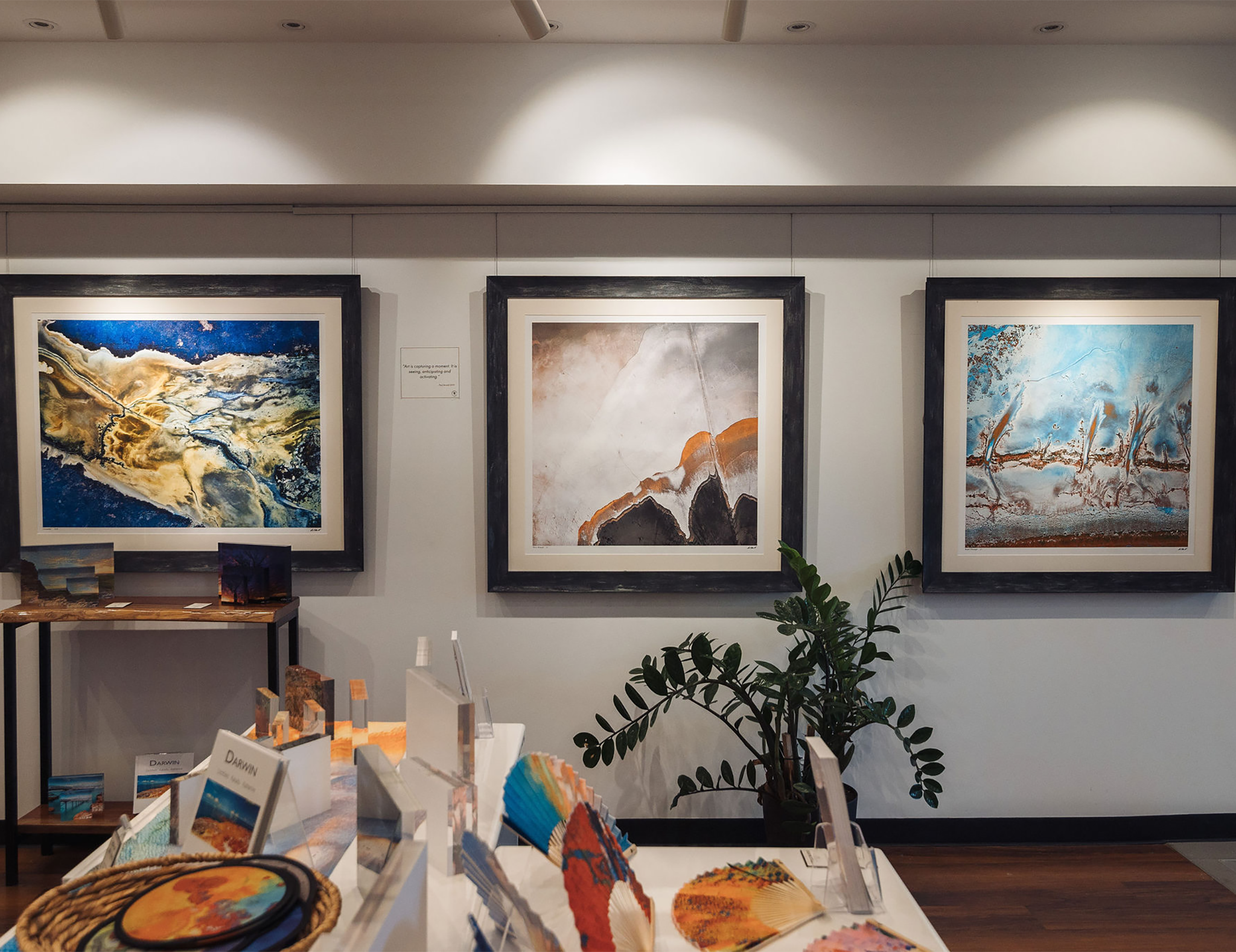 Mitchell Street 2008-2015
Smith Street Mall Gallery 2023
Opportunities are just that if you let them pass by and that is definitely not me. The ducks lined up in 2022 and the two shops next door to me became vacant.
Joining two shops was a natural progression in the gallery evolution. I needed more wall real estate for displaying my art.
200 sq/m in the middle of a mall in the middle of a capital city. Thats what dreams are made of and I was determined to make it a reality.
I needed a focal point for the gallery. A statement. A good friend of mine gave me some focus and some great advice and the thought process became more focused.
I am always asked "Are these taken from a drone?". So the challenge was how to stop this question and show I worked in a space the average person couldn't get to.
Hang a plane from the roof was my answer and that is what I am going to do.
Stay tuned.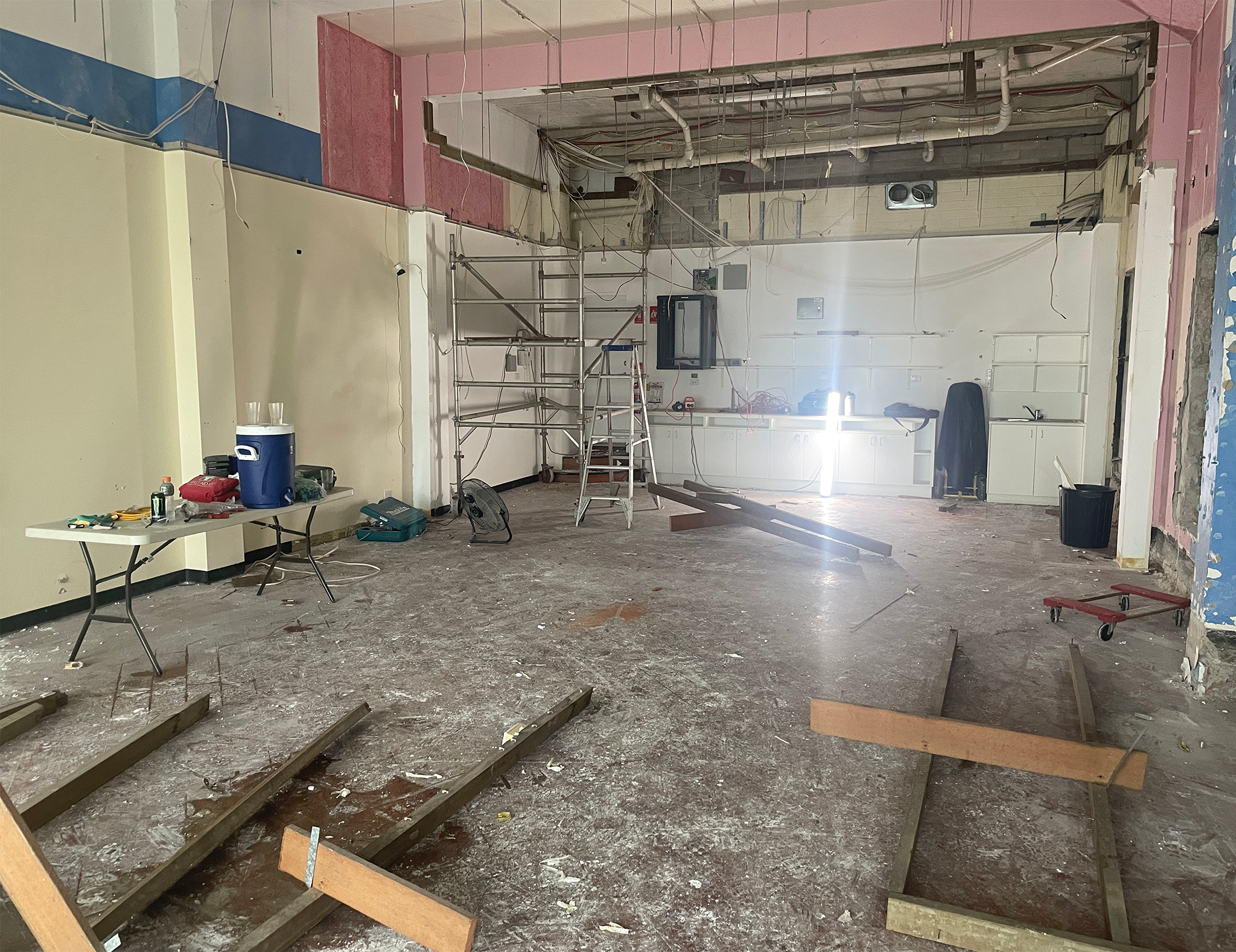 PALMERSTON MARKETS 2004
Early days 2004 Palmerston Markets, Darwin - where it all began.
The past 20 years has seen a constantly changing vision to keep up with the faced paced digital world which is competitive and highly commercial.
I have learned from my experiences over time in order to remain current I need to pick up and physically move.
I am now in the construction phase of my fourth gallery and I have no regrets about the constant growth and need for change.
That's what makes me tick, the challenge of what's next.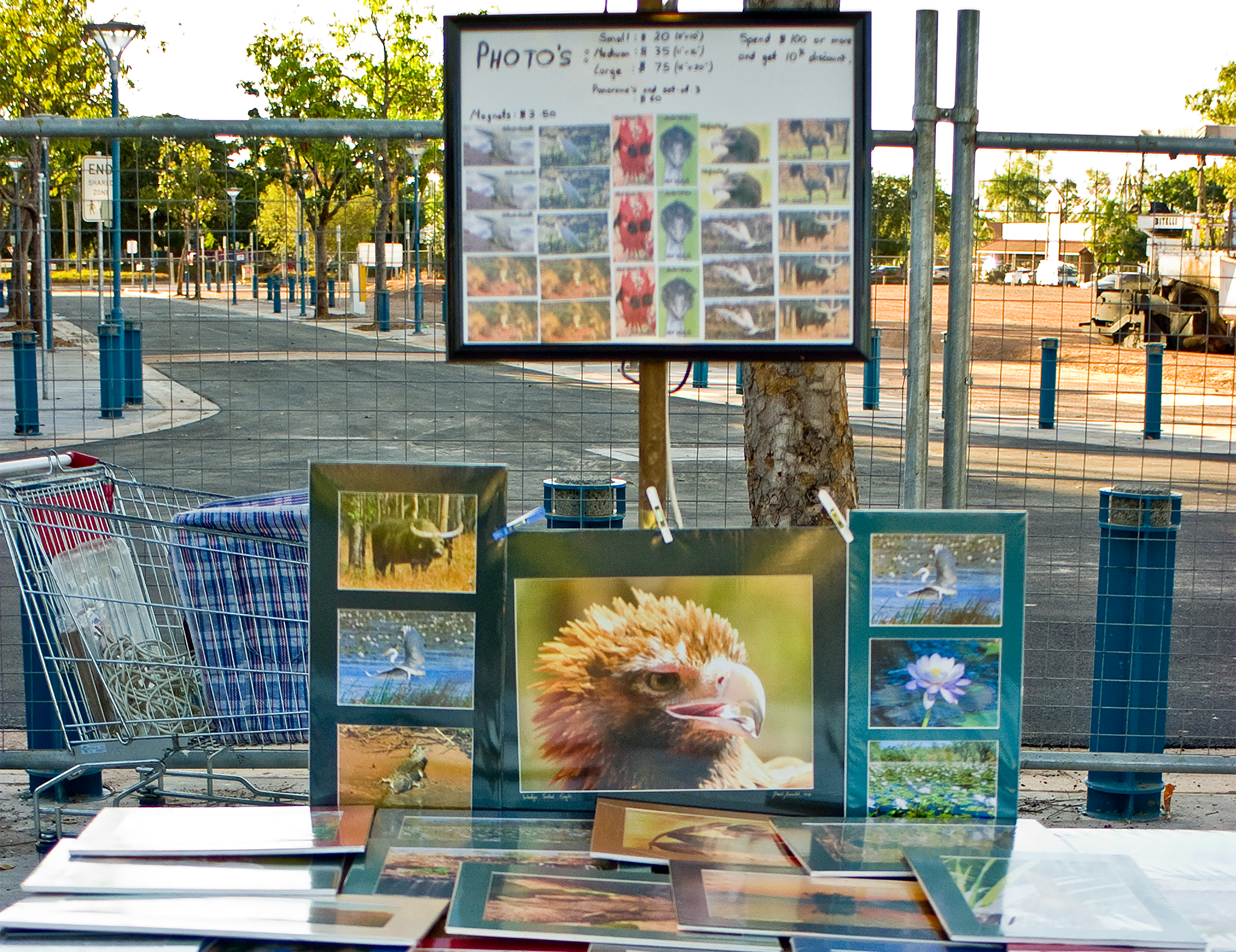 DISCOVER THE BLOGS