NEW COLLECTION
Darwin Harbour Lightning
We are excited to announce Paul's brand new Collection "Monochrome". This beautiful collection of black and white inspired photographs capture the moody Top End Wetseason and Paul's love of landscape Photography. Each Artwork is /25 prints. Available in mulitple sizes, these would be a stunning addition to any home or office space.
View Artwork
Landscape Prints
Limited Editions
Paul is always adding new work and keeping everything fresh and new.
Landscape Prints
Art Umbrellas
Art Umbrella - Blue Giant
Pop Up Art Umbrella Handbag SIze and features an extract from the Artwork Blue Giant.
Pickup available
Aerial Artwork
Patchwork 8/10
The Northern Territory has a fire burning culture issue and finally reports are now coming out supporting this fact. Every year we burn for various reasons one being to reduce fuel load but in doing so we promote regrowth which increases fuel load. The problem is, it's high fire fuel which is not what the native fuel load is. The tall foreign grasses outcompete the native grasses which can not sustain annual and multiple burnings each year. Eventually, they are replaced with high fuel load grasses which then carry fire up the trees into the canopy causing more damage. Australian native vegetation requires burning every 4 to 7 years to be sustainable otherwise we promote a patchwork of sparse vegetation which artistically is amazing underneath is dark and destructive.
Buy Now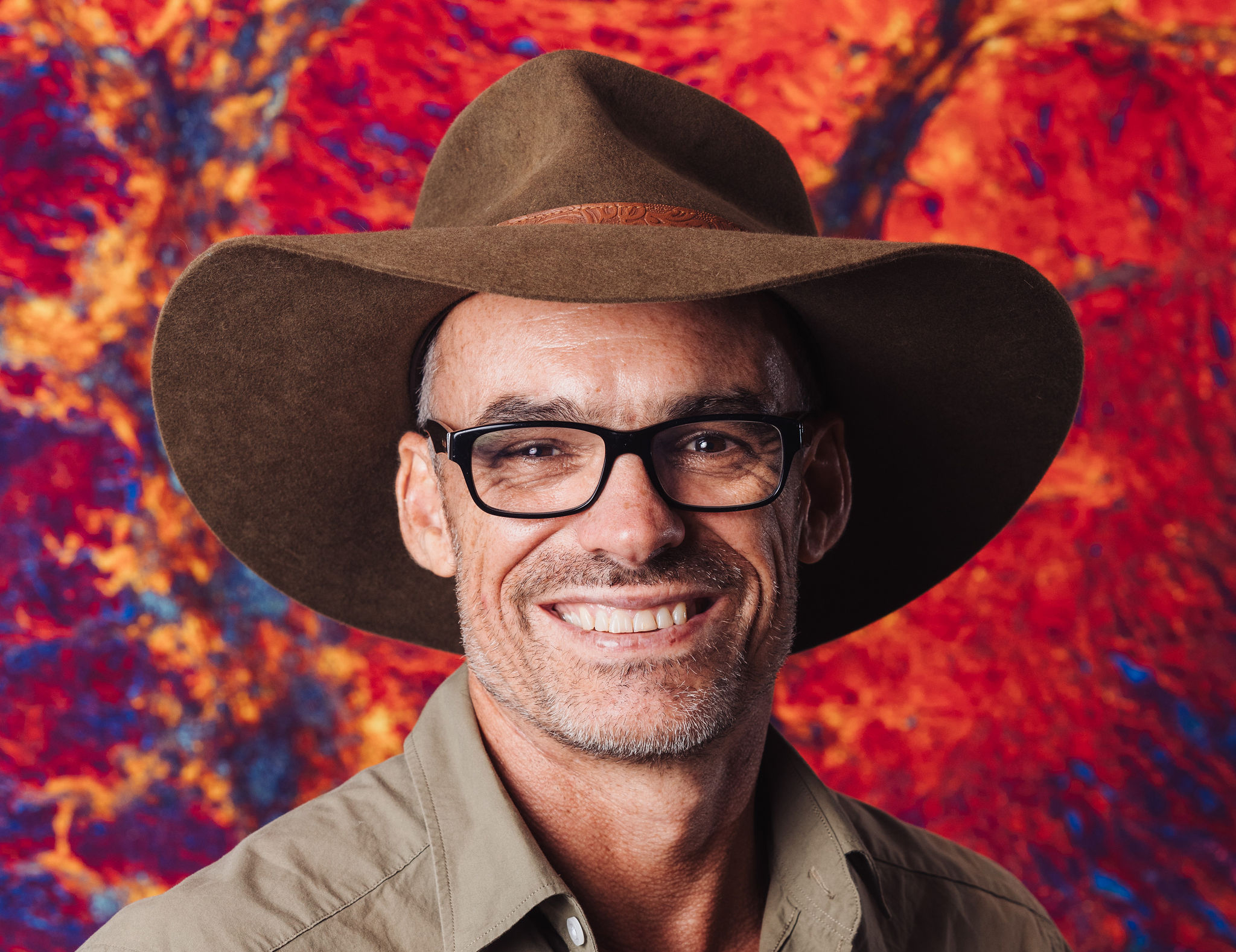 Meet the
Artist
The Northern Territory. It gets you.
The colours, the wildlife, the seasonal changes and the landscape… it becomes you.
As an Artist I draw my inspiration from my surrounds and use this to create a base for my pieces.
My Artworks tell the story of the Northern Territory.